EUROPEAN HILLCLIMB CHAMPIONSHIP VIRTUAL

Key Rules and Regulations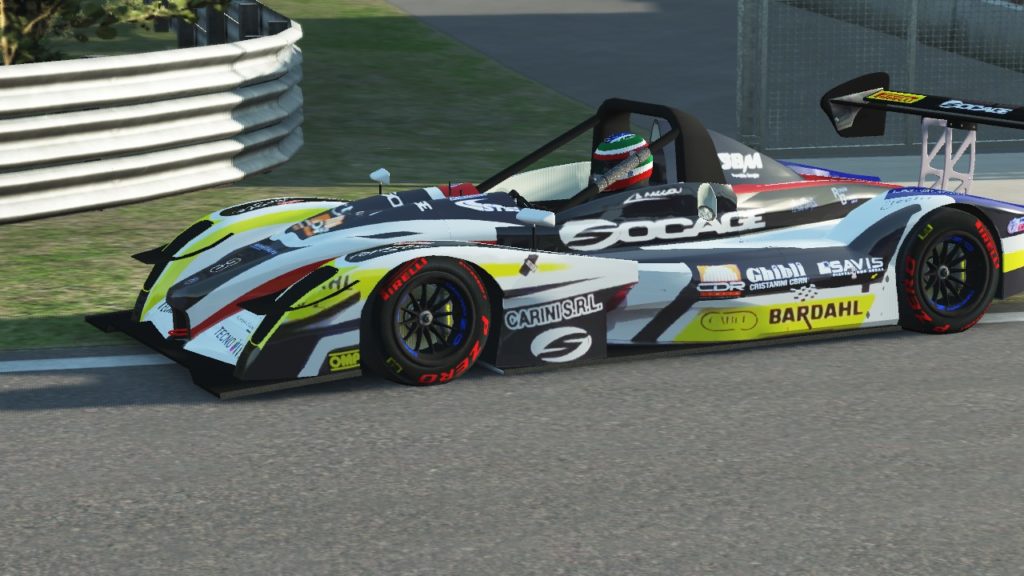 A brief overview to some of the key rules and regulations are stated below :
Race  Format
rF2 European Hillclimb Championship events  in the current season , with each event run on Monday.
rF2 INTERNATIONAL HillClimb Cup events in the current season , with each event run on Monday.
Qualifying session starts at 19:30 (CET)
Race starts at 21:30 (CET) Time.
Cars
The cars that participating in the rF2 European Hillclimb Championship 2022 are not a new mod and must give special thanks to Zahspeed3D,Wildman_fr & Rally World mod 4.0 ,ASR Formula,HRC and the anonymous friends for their wonderful job they have made..
Engines displacement 2.0-6.0L atmospheric,turbo power 250-850Hp,with the latest cpm tyres v2.
THIS IS A PRIVATE MOD AND NO SHARES ARE ALLOWED.

6 Classes for rF2 European Hillclimb Championship
Category 1  'Closed cars'

Group 1   (E1 +2000/ E2 SH +3000)

Group 3   (Gr. H Special)

Group 5   (E1 2000)

Category 2 'Competition cars'
CHAMPIONSHIP DRIVERS

-SRW Drivers Pro  (Real Life Drivers)
-SWR Drivers
-SRW Drivers Cadets (New Registered Drivers)
Drivers can register anytime their entry for the rF2 Championships season.

Drivers can choose only one car during each Championship season.

A car change during championship season starts again from 0 points.
NO Private skins are allowed. *Read below for more

ATTENTION !!! Inactive drivers for over 50%,or 5 in a row races of a season,are disqualified and their car is released.

New registered drivers can choose cars ONLY from Group 3 or Group 5 category. (Excluded real life drivers)

Only real life hillclimb drivers are free to choose cars of any category.
-DRIVERS REGISTRATION
* Private skins:
Private skins are ONLY for Team use and ONLY for Real Racing Drivers  and allowed for the rF2 Hillclimb Championships  season after approval.
Drivers with private skins ,can't change the car during Championship season.

Skins are made by the owners of the car or team manager,free skin choise and must be 2K resolution,well done made, with all icons for the UI.

Each car can not exceed 10 skins.
Last day you can register your skins will be announced by the

organisers.



Car numbers for private skins are given only from the

organiser.
TEAMS CHAMPIONSHIP/COMPETITORS
You can register a team anytime for the rF2 EHChampionship  season,consist of two (2)  drivers/cars, (after Poll-results) ,same or different class.
If a driver with his car leaves during season,team can continue the championship with 2 drivers but points remain in team.
Driver who leaves a team must register a new available car  if he wants to continue the championship and starts from 0 points.
Driver who leaves a team can not join other team during season.
Register your Team Here: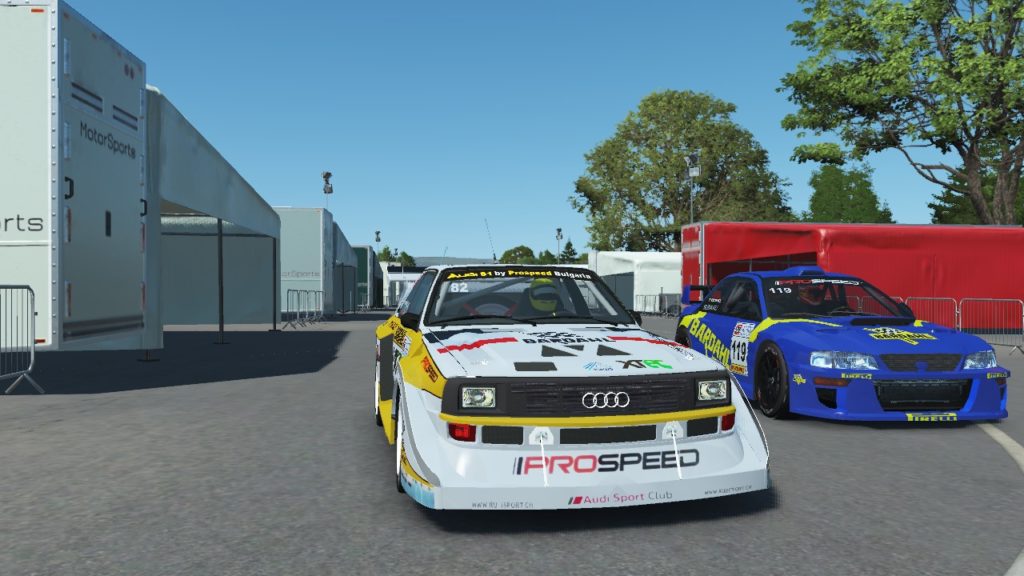 HILL CLIMB RULES Important:
Driver can choose only one car during championship season,NO car changes are allowed during the season.

New drivers can NOT choose other registered drivers car/number.
Hill Climb Specific Rules
A driver only have 1 chance/run in each Session.

If a driver

caught

by other behind,must give room to the driver behind to pass safely. A driver failed to give a room safely for being passed, will be -30 secs penalty.

A driver's car get heavily damaged/crashed, stuck,engine failure and can't finish the heat/session,means DNF.

Drivers are NOT allowed to leave and join the server for any reason during session.

Driver who starts the Hill Climb and his procedure is stopped by another car which blocks the whole road must return to the pit line waiting for commands to start again (as shown in Hill Climb Starting procedure).

A driver is not allowed to change the car during race, its mandatory using the same car in all rounds, on Qualify Session and Run Session (the Warm-up).For those who do not comply with these rules, will be disqualified. (DQ) and/or banned.

No Restarts in Hillclimb races.

Any disconnection during racing heat means DNF .

Drivers is important to stay on server until race ends,because

there is a case

of losing their record time of some system bug that game has.

All drivers must use a proper steering wheel.
If there are any changes to the rules/regulation, the stewards will immediately announce it.
Hill Climbs & point system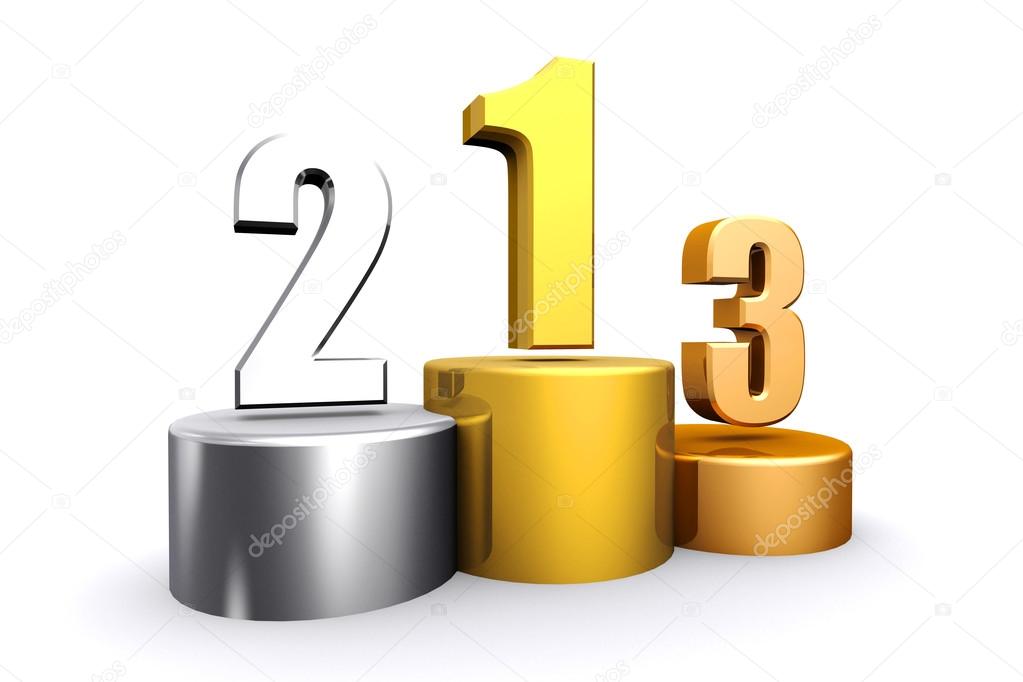 Each hillclimb is given for Free Practice session 1-2 weeks before race ,always with live weather for the rF2 European Hillclimb Championship season and with Naturally Progressing Real Road for all other seasons.


On Mondays race day, there is one Qualifying session of 120 minutes.

Run Session held on in-game WARM-UP Session and takes 2 or 3 heats race.
          rF2 European Hillclimb Championship
In rounds

1, 3, 4, 7, 8 

in 3 heats race,

2 BEST HEATS

,will count.

In rounds

2, 5, 9, 10 

in 3 heats race,

ALL HEATS IN TOTAL

,will count.

In round 

6 

in 3 heats race,

2 BEST HEATS

will count.
         rF2 INTERNATIONAL HillClimb Cup , KW Hillclimb Winter Cup

In All rounds in 3 heats race,2 BEST HEATS,will count.

Point System

 

The point system is 25-18-15-12-10-8-6-4-2-1 for the top 10 finishers of each class and for the Teams Championship.After 10 top finishers all drivers who finish the race gets 1 point for their participation.All DNF gets 0 point.DNS gets 0 point

.

Minimum entries per class are 2 active drivers ,so to get points for the final rank

Hill Climb Starting procedure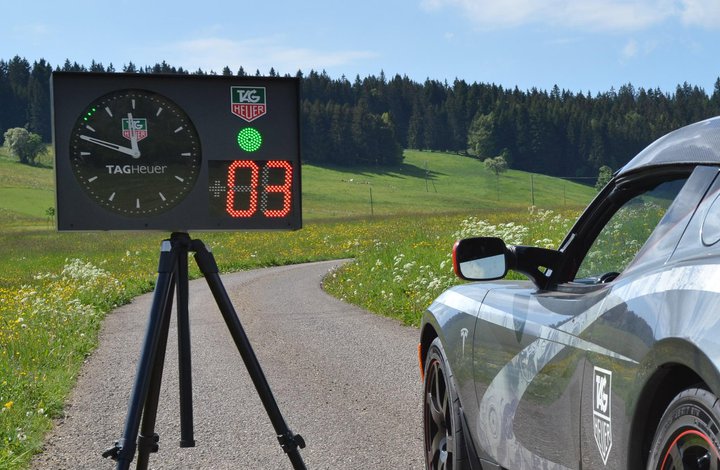 Starting grid is generated from Qualification results.Faster driver will run first. It is not required to participate in Qualification.

When Race session begins (the Warm-up session) all participants MUST STAY IN PIT LANE waiting for the steward's command i.e. "No27 GET READY" in-game chat,to send driver to the Start-line.

Type of start is standing, a driver must do a complete stop at starting line waiting for the green light to go.

Participants start with in a 0.30-1 minutes gap between each other. Each 30-60 seconds a command to get ready (as shown above) will be given depending the length of the track.
Hill Climb Starting procedure in 3 steps
In game Warmup is our Race session
Step 1     All cars must remain in the parking lot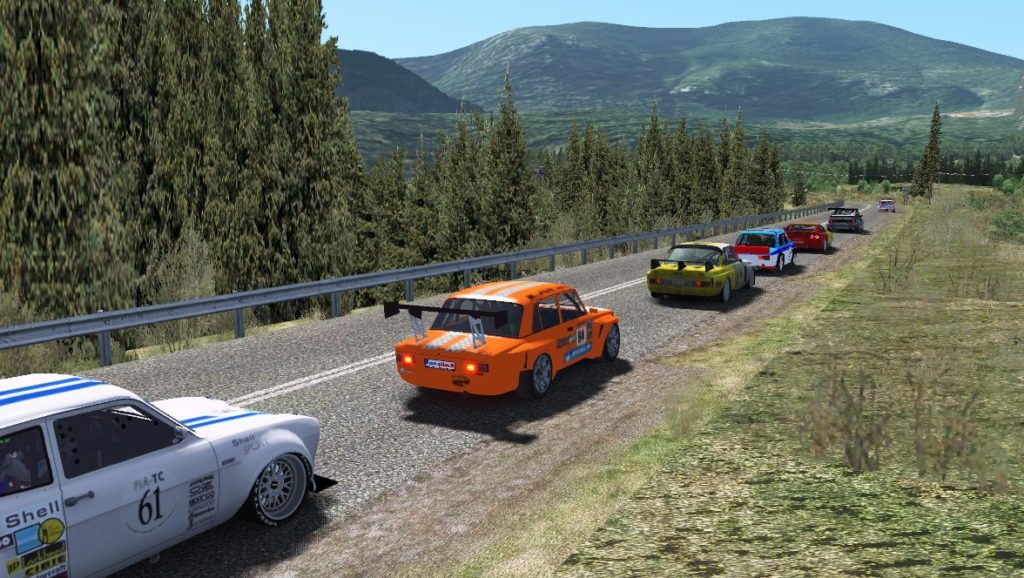 Step 2 When the steward ask for a car to get ready ie. "No27 GET READY" car must go to the Start-line and stop before the white line.A driver failed to get the car into the 2 white lines will get 3-5 secs penalty time or even DNF in case of repeatedly.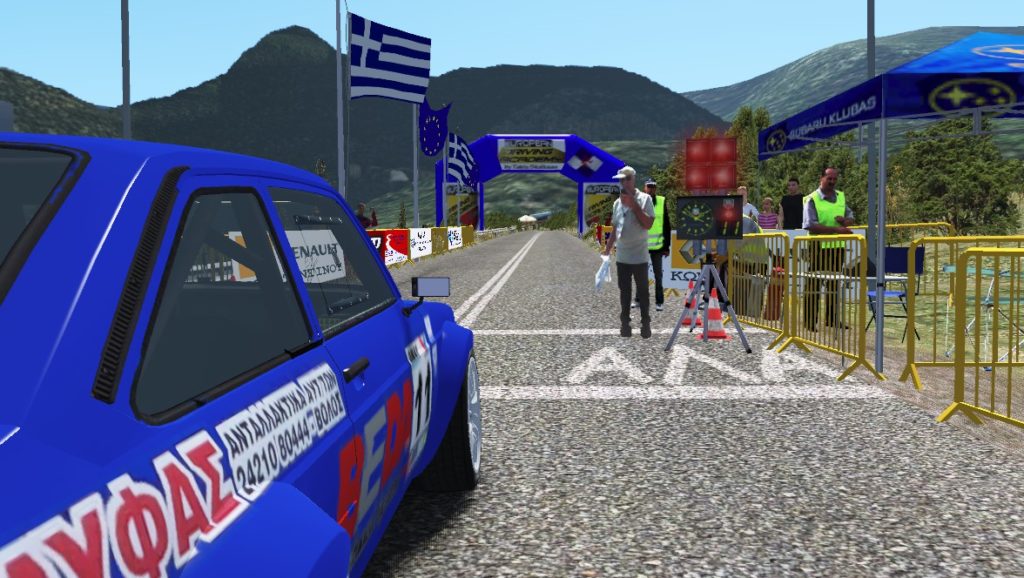 Step 3 When lights are green,car is free to start its race.