[ 24.03.2019] SimWorx/Heusinkveld Rally Setup By The SRG
Barry Rowland of the Sim Racing Garage is attempting to modify his sim-racing chassis in order to use the SimWorx Pro Series Supercar Sequential Shifter and the Heusinkveld Sim Handbrake as a perfect Rally racing Sim setup.
Barry said: I wanted to create this video to demonstrate some of my processes for creating mods for my sim racing needs. I know a lot of racers like to do their own work when it comes to their Sim Rigs. So sharing some of mine seemed to be a good fit for this channel. Here I was able to combine two of my favorite pieces of Sim Racing hardware to create an easily deployable unit when I wanted to switch between driving styles. That also meets my own standards for stiffness.

 

Using aluminum profile as my building material made the job go pretty smoothly. I only needed a few tools that a lot of people already have in their own garage. Being able to cleanly cut aluminum profile, drill accurate holes, and use a tap to create threads in those holes, really opens you up to new possibilities when it comes to creating your own mods and hardware. I think now that you see the result I was able to get here, you may want to think of using some profile in your next custom project. The SimWorx sequential pro shifter is truly a thing to beauty and function. When combined with the great Heusinkveld loadcell based hand brake, it's a combination that is hard to beat I think. Although you can get a very satisfying result using other shifters and hand brakes no doubt. [more…]

[ 05.02.2019] Germany is Officially Recognizing Sim Racing as a Legitimate Form of Motorsport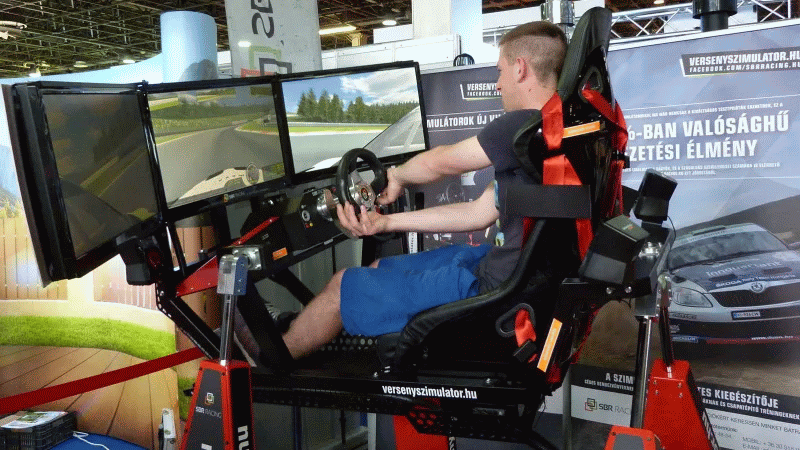 If you're into racing, chances are, you've played at least one racing game in your life. With technology ever on the rise and sim racing becoming more than just a 'game', Germany's racing governing body, Deutsche Motor Sport Bund, has decided to officially proclaim sim racing as a legitimate motorsport discipline.
The whole distinction between real life sport and esport is becoming blurrier and blurrier by the day. Platforms like iRacing can provide a simulated racing environment that, with the right technology, can actually be a legitimate means of honing a racing driver. After all, what do Formula One drivers do in their spare time? They practice on a simulator. That kind of tech is making its way into homes now.
[more]